Next Page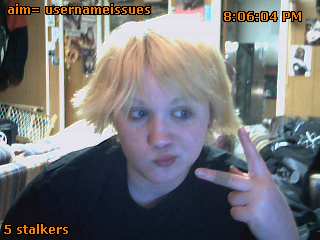 Squeaks Capture
hahaaaa - cute!

Nick: Al's In The Kitchen
Date: Sun Apr 8 19:21:08 2007

too much bleach makes your hair look like straw.i know because thats whta happend to my girlfriend.she bleached her hair so much and then it looked fried like yours does she had to end up cutting it all off.
Enter your comment here:
There are no specific posting guidelines... (yet).. however, excessively obscene, abusive, harrassing, trollish, or posts with illegal content may be removed at the discretion of the site owner.
Next Page
1
2
3
4
5
6
7
8
9
10
20
30
40
50
60
70
80
90
100
200
300
400
500
600
700
800
900
1000
2000
3000
3315