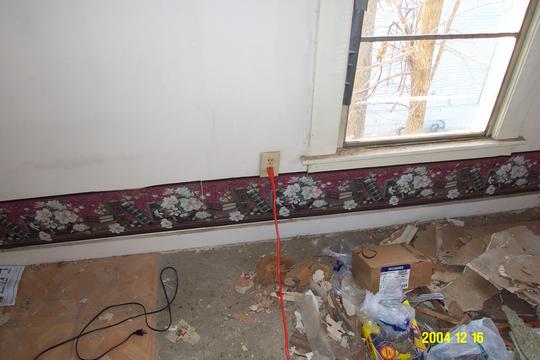 That outlet has relatively new wiring to it, but it's spliced into the knob & tube upstairs. No problem, we'll just install a junction box up there, and run new wiring to it. Might not replace the wiring.. Or we might. Depends on how lazy we get later.
Enter your comment here:
There are no specific posting guidelines... (yet).. however, excessively obscene, abusive, harrassing, trollish, or posts with illegal content may be removed at the discretion of the site owner.