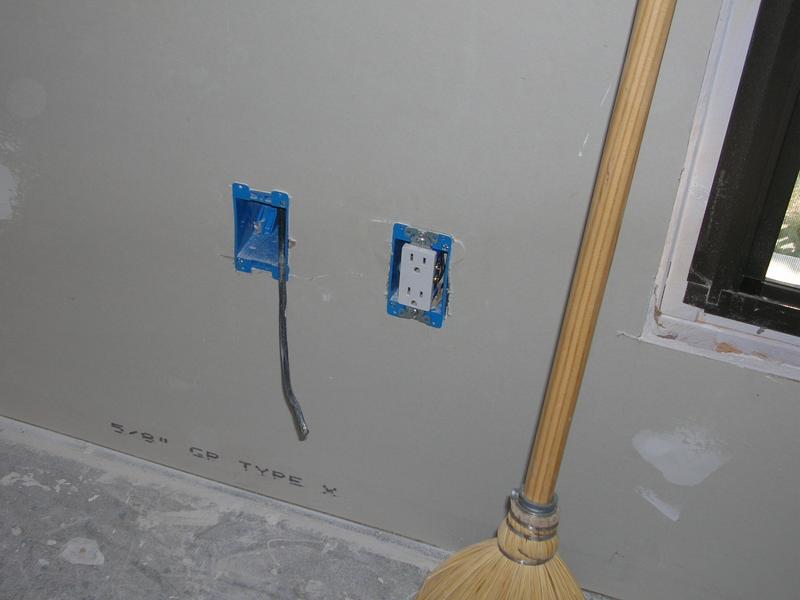 As you can most likely recall from earlier photos, the walls are covered with planks, and to install outlet boxes, I used boxes that had a side bar that could be nailed into the planks. In this particular instance, the plank I was trying to nail the boxes into split apart, leaving a hole and nothing to nail into. To solve the problem, I simply sawed out the plank and used drywall insert boxes instead.
Enter your comment here:
There are no specific posting guidelines... (yet).. however, excessively obscene, abusive, harrassing, trollish, or posts with illegal content may be removed at the discretion of the site owner.