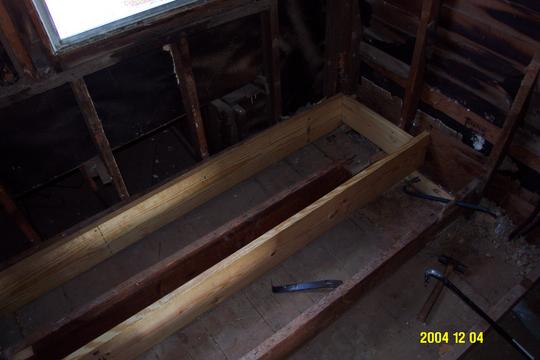 Crowbars and hammers are in here not to tear out any more construction but to remove poorly nailed nails. In other news, a nailgun purchase is imminent.
Nick: Anonymous_User3869510
Date: Mon Dec 6 21:22:17 2004

A compressor and nailgun is a wise investment indeed! It will pay for itself in no time! It does make the job go easier and faster!
Enter your comment here:
There are no specific posting guidelines... (yet).. however, excessively obscene, abusive, harrassing, trollish, or posts with illegal content may be removed at the discretion of the site owner.