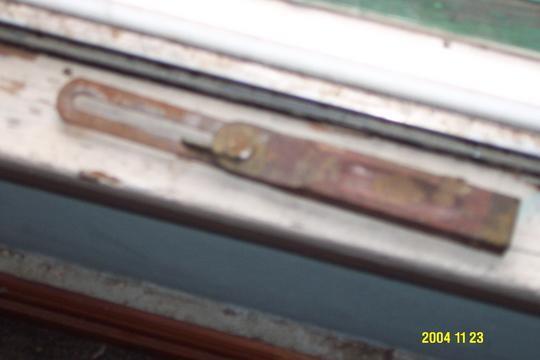 An old tool I found while tearing down the wall. Not exactly sure what it is yet.
Nick: Drew
Date: Sat Nov 27 10:34:44 2004

It's a t-bevel, used to copy angles.
Nick: Anonymous_User3866049
Date: Sat Nov 27 20:35:25 2004

YeP_ Looks like it was a redwood handle! very good tool. Don't throw it out! Probably still good!
Enter your comment here:
There are no specific posting guidelines... (yet).. however, excessively obscene, abusive, harrassing, trollish, or posts with illegal content may be removed at the discretion of the site owner.